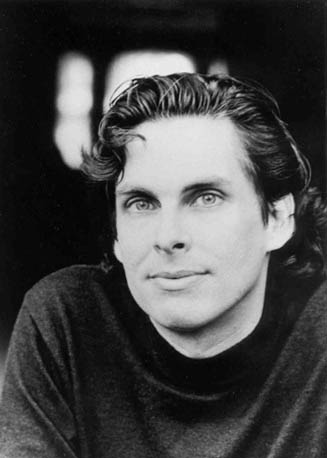 Michael Chabon
(1963 - )


Michael Chabon (born May 24, 1963) is a modern Jewish-American author. He grew up in Columbia, Maryland. He received a BA from the University of Pittsburgh and an MFA in creative writing from UC Irvine. His parents divorced when he was about eleven years old. Consequently, divorce, fatherhood, and single-parenthood would become frequent themes in his writing. Also, many of Chabon's novels contain Jewish characters and address issues of importance to American Jews such as assimilation and anti-Semitism.
His first novel, The Mysteries of Pittsburgh appeared in 1988 and became a best seller. His subsequent works include Wonder Boys (1995), a novel about a frustrated novelist (based on Chabon's unsuccessful attempt at writing a much larger novel) which was made into a motion picture; The Amazing Adventures of Kavalier & Clay, about an illustrator and a writer in the early comic book industry, which won the 2001 Pulitzer Prize for Fiction; and Summerland (2002), a fantasy novel written for younger readers, which won the 2003 Mythopoeic Fantasy Award. His works have been praised for their characterizations and complex use of the English language. Early in his career some readers and critics mistakenly assumed that he was gay, due to the presence of gay major characters in his first novel.
Chabon also has two collections of short stories, both of which came out after his debut novel, entitled Werewolves in their Youth and A Model World. He wrote a screenplay draft for Spider-Man 2, much of which was used in the final film. His Dark Horse Comics project The Amazing Adventures of the Escapist, a quarterly anthology series, purports to cull stories from an involved, fictitious "sixty-year history" of the Escapist character created by the protagonists of "Kavalier & Clay." It was awarded the 2005 Eisner Award for Best Anthology, and a pair of Harvey Awards, that same year, for Best Anthology and Best New Series. He has also been writing a film adaptation of The Amazing Adventures of Kavalier and Clay, reportedly to be directed by Stephen Daldry, and is at work on a rewrite of a project for Disney, a live-action martial arts retelling of Snow White and the Seven Dwarfs, to be directed by master Hong Kong fight choreographer and director Yuen Wo Ping. He was initially linked to the screenplay for Spider-man 3 during pre-production, but was eventually passed over.
Chabon currently lives in Berkeley, California, with his wife Ayelet Waldman, who is also an author, and their four children.
Courtesy of: